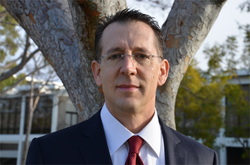 Are you concerned about the direction our country is taking. Do you feel that we are on the 'wrong track?'

Do you know someone who has lost their job and can't find a new one? Do you know a recent graduate who can't start a career?

Has your health insurance been cancelled? Are you worried that Obamacare may cause your employer to drop health insurance altogether, and that you'll have to get an Obamacare policy with its higher premiums, higher deductibles, and fewer choices?

How do you feel knowing the government may be recording all of your phone calls, reading all of your emails, and tracking all of your internet usage?

The essential idea of my campaign is this: your life is your own.

As your representative, this will be my fundamental governing principle. I will be on your side against elected officials and bureaucrats who do not respect your family, your work, your choices, or your life.

America was, ought to be, and can be again, the freest country on earth, a place of overflowing opportunities, a place where you can peacefully build your life, pursue your values, and live according to your own judgement the way you see fit, whether or not the government or your neighbor or anyone agrees.


---